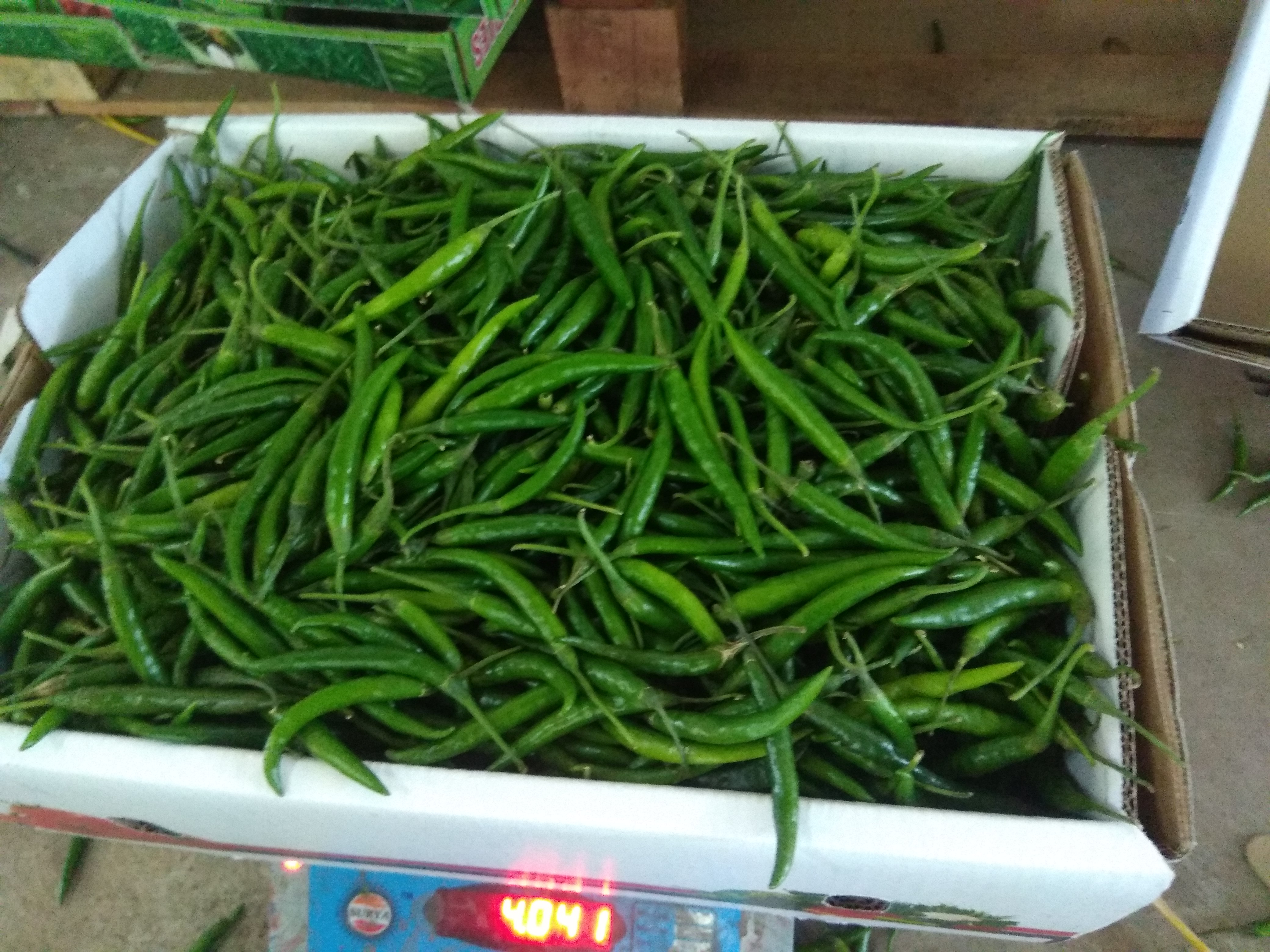 Fresh G4 Green Chilly from Aarohi Agro International

G4 Green Chilly is widely used in its raw form to spice up a meal and add flavor. Long Green Chillies is a major ingredient in almost all foods and almost cannot be done without. Hot Green Chilli is high in demand due to its great hot flavour. Full of the goodness of capsaicin, our Long Green Chillies retains its freshness until the point of consumption.

Length : 3 inch to 6 inch

Color : Dark Green
Packing : Packed in Corrugated  box, Net Weight 3.8 kg Gross Weight 4.5 kg Cartons.

Load Ability : 3300 Cartons per 40ft Refer Container.
READ MORE