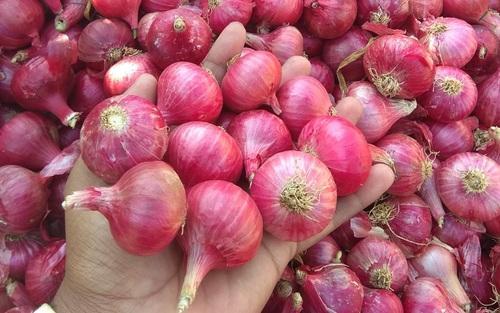 Small Onions from Aarohi Agro International 

We are one of the leading organizations engaged in delivering our customers with Fresh Onions. We manufacture this in bulk requirements for our clients. Malaysia, Singapore, Philippines, Vietnam Quality Product Details:

• 3 kg Mesh Bag Packing
• 5 kg Mesh Bag Packing
• 10 kg Mesh Bag Packing
• Rich in taste
• Fresh
• Longer shelf life
• Useful for chutney

Packaging: 2.5kg, 3kg, 5kg, 9kg, 10kg, 15kg, 17kg, 18kg, 20kg, 25kg, 30kg Red Mesh Bag or Jute Bag

Load ability: 12.5 MT per 20ft container ODO
28 MT per 40ft Refer container. 

READ MORE